update
Introducing Fall 2020 Eboard!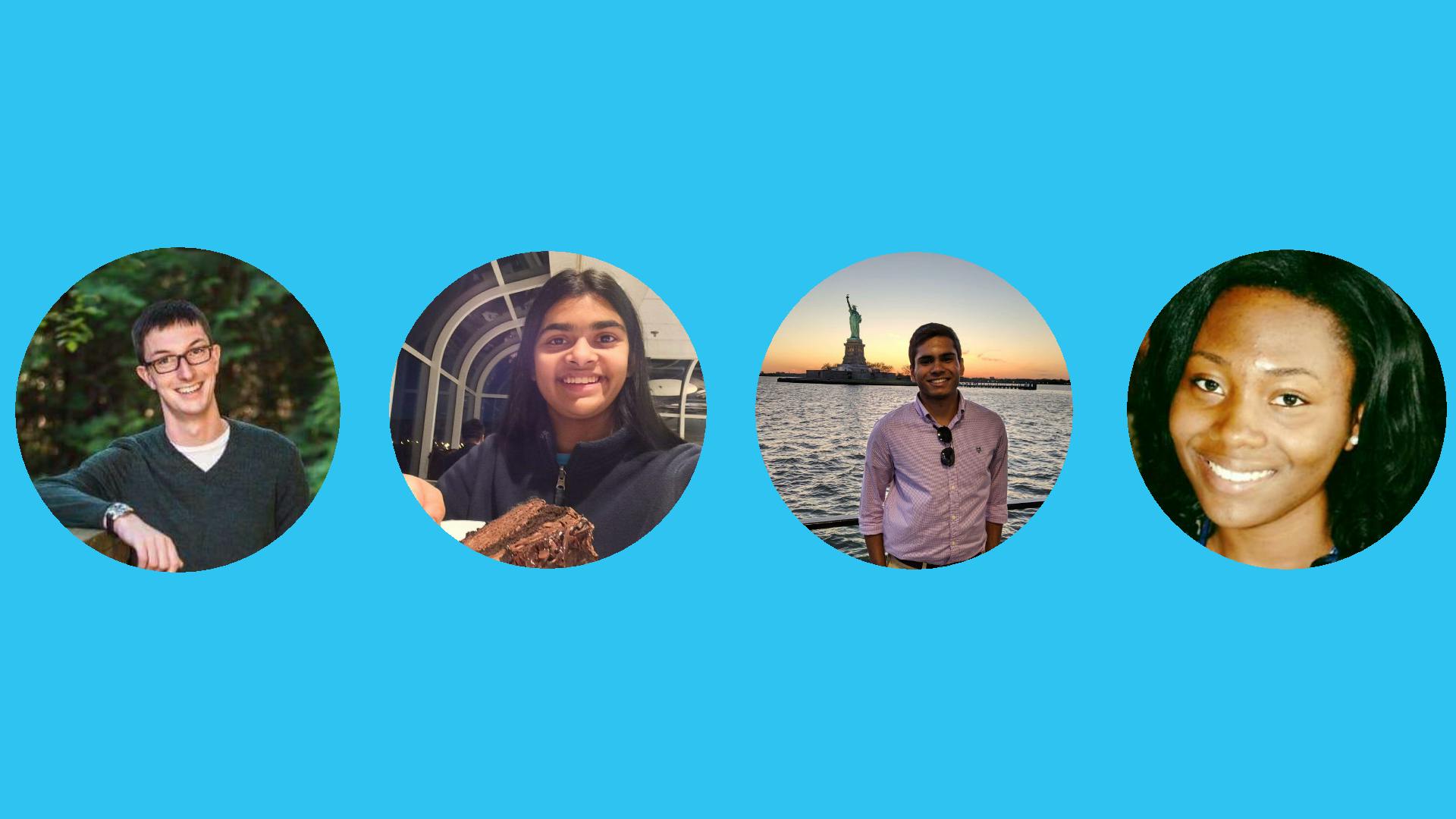 Pictured (left to right): Keenan Ganz, Neha Deshpande, Sai Avula, Alexis Joseph
Introducing our new Fall 2020 Eboard! :)
President - Keenan Ganz
Keenan Ganz is a junior Environmental Science major at RPI. His interests in computer science center on using data science for conservation applications. With coding&&community, Keenan wants to develop new programs for underrepresented students at RPI and to help high school students in the capital region prepare for the AP CS exam.
Vice President - Neha Deshpande
Neha Deshpande is a sophomore Computer Science major at RPI. In addition to programming, she enjoys playing flute and cooking! As vice president of coding&&community, she hopes to help make computer science education accessible to everyone, both locally and globally.
Secretary - Sai Avula
Sai Avula is a sophomore Computer Science major at RPI. His CS interests include apps, AI, and CS accessibility and education.
Treasurer - Alexis Joseph
Alexis Joseph is a senior Computer Science and Information Technology & Web Science Dual Major. Her interests in CS are AI and diversity in tech. She is excited to serve as CC's new treasurer!
Connect with us through Facebook, Instagram, Linkedin, and more to stay updated on the amazing things our new leadership will achieve!